Teams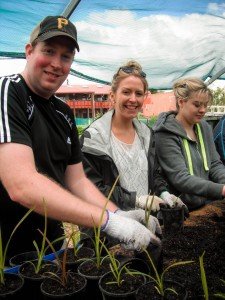 Corporate Teams
Is your company ready to make a difference? Our Employee Volunteering Programme can help by:
Providing a range of corporate volunteering opportunities.
Assisting you plan and organise the project using our web-based platform.
Coordinating with the nonprofit to ensure your day goes smoothly.
Helping you understand and measure impact with reports and feedback.
Sharing information and ideas with other companies through our network.
More information
Church groups, schools and other teams
Take a look at our individual opportunities and see what sort of roles you might be interested in, then get in touch with one of our advisors to find out how we can help.
For individuals looking to help please see our Individual Opportunities page
---
The heart of a volunteer is not measured in size, but by the depth of the commitment to make a difference in the lives of others. - DeAnn Hollis