Request for Volunteers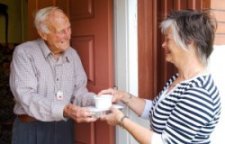 All members of Volunteering Auckland can list their volunteer positions on our website and receive referrals from us. Here's how to list your roles:
Please review our Guidelines to make Volunteering a Better Experience.
Also make sure your role is suitable for volunteers.
Complete the application form for each role you would like listed. There is no limit to the number of roles you can have in the system. Let us know if you would like any assistance.
When a role is filled please de-activate the listing using the link provided. Recruiting a volunteer for a filled or unavailable role wastes everyone's time.
Likewise, if a previously listed volunteer role becomes available, let us know and we'll re-activate it.
Ready to begin?
Application Form