People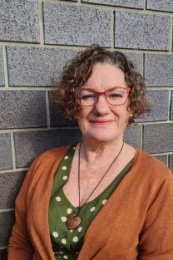 General Manager: Cheryll Martin, QSO
Cheryll Martin, QSO, is the General Manager of Volunteering Auckland – an NGO dedicated to leadership, support and promotion of volunteering. She is an early graduate of the Grad. Dip Not for Profit Management at Unitec,
Cheryll considers herself to be a passionate supporter of volunteering with the ability to motivate and inspire people to believe in the power of helping others. She is a trainer, presenter and consultant regarding volunteerism in particular in the review and development of volunteer involving programmes. She has facilitated professional development workshops across Aotearoa as well as in Papua New Guinea.
Cheryll was a member of the Auckland Social Policy Forum, Ministerial Reference Group for the International Year of Volunteers, and was a community representative on the Ministry of Social Policy Volunteers & Volunteering Policy Project. Cheryll was awarded a Queen's Service Order in the June 2022 Silver Jubilee honours list.
Cheryll is a life time volunteer, currently teaching handcrafts at her local Community House, and volunteering at Waikaraka Park Speedway.
---
PA to General Manager: Mary Dawson, MNZM
Since April 2013
Mary has held a number of governance, advisory and management roles at both international and national levels, professionally and as a volunteer.
Professionally, Mary has a doctorate in clinical child psychology from Nottingham University UK, and worked in senior clinical and research roles in the UK and NZ, including as Regional Clinical Manager of the Auckland Specialist Services, NZ Child Youth and Family Services. She was heavily involved in setting up the first multi-agency child protection investigation centre in Australasia, and was also a founding trustee of the Wellington HELP Centre.
In 2005 Mary became Chief Executive for Auckland Regional Migrant Services (ARMS), an NGO responsible for information, advisory, coordination, and advocacy services for Auckland's migrants and refugees.
---
Administration I Accounts: Komal Bhatia
Komal joined our staff team in April 2021. Prior to that she volunteered at Volunteering Auckland and Heart Foundation for two years and also has international volunteering experience. She has always been an ardent supporter of social and environmental causes.
Professionally, Komal is a highly experienced business administrator with over 20 years working as an Executive Secretary and Office Administrator in Dubai. Her attention to detail and excellent time management skills means that every task is completed efficiently and to the highest possible standard.
In her spare time, she enjoys cooking and spending time with family and friends. She is an avid traveller and likes to see new places.
---
Community Outreach & Training: Rachael Bro
Rachael joined Volunteering in May 2023 in the new role of Outreach & Training Coordinator – coming from a training role in the NFP sector. Rachael, born in South Auckland, has lived and worked in various places in New Zealand, Japan, France, Scandinavia, UK, Australia and been a tour guide through western Europe.
She has a background in recreation, tourism, community development and HR roles including organisational development and performance management. She has worked in various not-for-profits, councils, small private companies, the tertiary sector, and international corporate organisations. Rachael enjoys new experiences and meeting people, learning and development, travel, the outdoors and martial arts.
---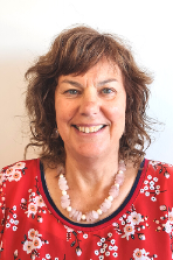 Stakeholder Engagement: Marion Davies
Marion is responsible for Stakeholder Engagement while Rachel Falwasser is on maternity leave. Marion has a Masters in Women's Studies and has worked in the community sector through-out her career, both in New Zealand and Sydney. She also worked for local government for many years, in various roles including, social policy, community services and community grants.
Marion has also had a number of volunteering roles, supporting community groups. This has given her 'hands on' experience as a volunteer, helping with food rescue, English language home tutoring for refugee families and being in the member support role with Volunteering Auckland.
In her stakeholder engagement role, Marion enjoys working alongside companies and community groups to ensure the best match is possible, so that both parties are able fulfil their needs.
---
Co-chair: Rich Easton
Since July 2015
Rich works as the CEO of the Neurological Foundation of NZ, having moved into this NGO role after 30+ years leading IT, technology & digital teams in the Telco & Insurance sectors. During his Corporate roles he was an active participant in promoting volunteer programmes, and an Ambassador for the Spark Foundation.
Outside of work Rich is a Trustee on the Board of the First Foundation, plus volunteers his time with Springboard Trust, and through the Chamber of Commerce with the Business Mentor's programme. Rich loves seeing people in the community coming together as volunteers and helping their communities develop. He lives in Papakura and has an enduring passion for motorcycles & rides most days.
---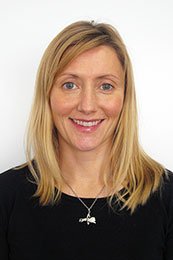 Co-chair: Abigail Milnes
Since April 2017
Abi is the Director of Whāraurau the national centre for Infant, Child and Youth mental health and addictions workforce development at Uniservices, Waipapa Taumata Rau | The University of Auckland. Abi has worked in various roles across local and central government, managing workforce development programmes in youth mental health, rural health workforce recruitment and retention, and public health policy.
Abi is passionate about improving the well-being of the workforce and the young people and whānau they serve. This includes the volunteer workforce, both seen and unseen, who through acts of service, nurture and sustain the connections we need for our communities to thrive. Abi lives in Mission Bay and enjoys yoga, swimming, cooking and getting out and about with her family.
---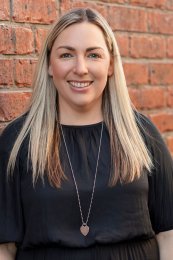 Trustee: Alaina McGregor
Alaina McGregor has two decades of communications experience working for a number of commercial and not-for-profit organisations in New Zealand, Australia and the UK. These roles have required Alaina to draw on a broad spectrum of skills across all facets of business and operations with a specific focus on public relations, marketing, stakeholder engagement and issues management.
Alaina is an advocate for helping more New Zealanders to connect and contribute positively to society through volunteering. A passion for uniting people with a common purpose to do more good in the community was the driving force behind her launching 10x10 Aotearoa - a social impact organisation that enables skilled volunteers to raise much-needed funds and support for grassroots charities through a movement of sustainable giving. Alaina is also the Marketing Communications Lead at Southern Cross, one of New Zealand's most well-known, not-for-profit brands. Alaina has previously served as a national Board member for the Wine Communicators of Australia.
---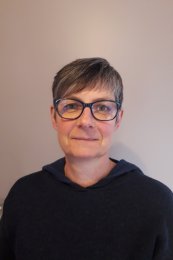 Trustee: Sue Plowman
Sue's background is working in the community sector and union movement. Sue is currently Group Quality Manager at Lifewise - a community development organisation which provides housing and social service, health and disability, mental health and addiction, and family services. Previously she was Business Systems and Information Manager at Youthline, a youth development NGO. Sue was General Manager at Auckland Disability Law (ADL) for seven years. ADL is a community law centre which provides disability related legal service and activities for disabled people and within the community.
Sue has a strong commitment to social justice and is a human rights advocate. She believes voluntary work can be a key driver for people to gain skills and experience, plus to participate in and contribute to their community.
Sue has held governance roles over the years in the disability and community sectors. She also worked in the union movement in management, campaign and education roles. Sue holds a Masters of Social Science degree from the University of Waikato.
---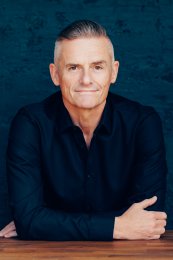 Trustee: Carl Sunderland
I started my career journey in education, then the NZ Police. The issues I saw in the classroom, and the community brought me to the charity sector in 2005 by co-founding KidsCan to try and solve some of these issues. Over the last 18 years I have created and led several charities. I also run a consultancy, mainly sharing what I have learned with small organisations to help them make a greater impact.
After all the upheavals and uncertainties of the last few years, with the current cost of living crisis, and significant weather events, the need for volunteers and community involvement has never been greater in my opinion. Charities and businesses need the structure and support that Volunteering Auckland provides so that they can have that biggest impact. I am looking forward to contributing my leadership and community development experience with such a valued and trusted organisation.
---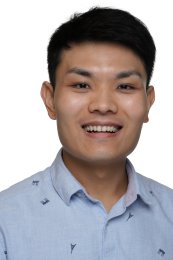 Trustee: Eric Yeo
Eric's background is in HR and management consulting. He currently works as a Management Consultant at EY New Zealand.
Outside of his 9-5, he volunteers his spare time for the two causes close to his heart - education and youth. He was the Funding Manager for Empower Youth Trust and volunteered for Radio Lollipop at the Auckland Starship Hospital.
He believes that education is core to changing the world for the better. In his spare time, he enjoys running, reading, yoga, and having meaningful conversations with people."