People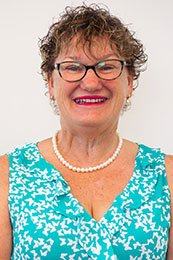 General Manager: Cheryll Martin
Cheryll Martin is the General Manager of Volunteering Auckland – an NGO dedicated to leadership, support and promotion of volunteering.
Cheryll considers herself to be a passionate supporter of volunteering with the ability to motivate and inspire people to believe in the power of helping others. She is a trainer, presenter and consultant regarding volunteerism in particular in the review and development of volunteer involving programmes.
Cheryll was a member of the Auckland Social Policy Forum, Ministerial Reference Group for the International Year of Volunteers, and was a community representative on the Ministry of Social Policy Volunteers & Volunteering Policy Project.
Cheryll is a life time volunteer, currently supporting stockcar racing at Waikaraka Park and teaching handcrafts at her local Community House.
---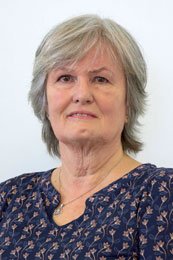 Services Coordinator: Marja van Straaten
Marja's role with VA involves ensuring that the VA office runs smoothly with adequate staffing levels for the front desk and administrative support. She looks after our Recruitment and Referral Programme, Volunteer Engagement, and Outreach. Marja has been with Volunteering Auckland since January 1999 and her role has changed and developed during this time. This past year she has taken on Accounts.
In her work Marja feels inspired by the generosity of volunteers with their time and skills; the people that go out of their way to make a difference not only to our organisation but to the wider community. She feels fortunate to work in a role in the voluntary sector that sees the very best of the community – people looking outwards with: "how can I help?"
---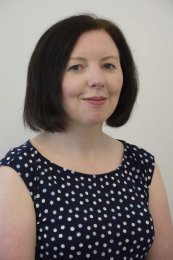 EVP Coordinator: Fiona Brennan
Fiona has over 25 years' experience in the non - profit sector in the UK and NZ in a range of roles as an administrator, manager, trainer and board member. She has a BA Hons Theology and Religious Studies graduate. She holds a Graduate Diploma in Non-Profit management, Certificate in
Fundraising from the Fundraising Institute of New Zealand, Cambridge Certificate in English Language Teaching to Adults.
Her interests are in assisting organisations to build resilient organisations through effective team work, leadership and implementation of Volunteering Auckland's strategy and the UN 2030 agenda for sustainability. Fiona seeks to continue the work of Volunteering Auckland to create a sustainable
and regenerative volunteering culture within the region. In particular she hopes to increase opportunities for the corporate sector to achieve their social responsibility goals. She also holds several other voluntary roles for charitable organisations in New Zealand.
---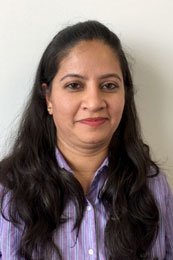 Member Support Coordinator: Neha Priya
Neha has a background in HR, specialising in recruitment. She has experience in working in different sectors such as Banking and Financial Services, Retail and Information Technology. She completed her Post Graduate Diploma in Business from Auckland University of Technology in 2018.
Neha has been associated with Volunteering Auckland as a volunteer since 2016 and has been involved in several projects which helped her in understanding the work of the organisation. She has been an advisor, helping volunteers to choose voluntary roles to match their skills, and has also been involved with the Outreach Team, promoting volunteering at Student Expos.
She has taken up the responsibility of Membership Support Coordinator to further develop the Membership Liaison Programme (MLP). The focus of MLP is to provide bespoke services to our Not-for-Profit member and to develop strong connections and relationships with them.
Neha loves working with people and believes that everyone has something valuable to offer.
---
Chairperson: Rich Easton
Since July 2015
Rich works as the CEO of the Neurological Foundation of NZ, having moved into this NGO role after 30+ years leading IT, technology & digital teams in the Telco & Insurance sectors. During his Corporate roles he was an active participant in promoting volunteer programmes, and an Ambassador for the Spark Foundation.
Outside of work Rich is a Trustee on the Board of the First Foundation, plus volunteers his time with Springboard Trust, and through the Chamber of Commerce with the Business Mentor's programme. Rich loves seeing people in the community coming together as volunteers and helping their communities develop. He lives in Papakura and has an enduring passion for motorcycles & rides most days.
---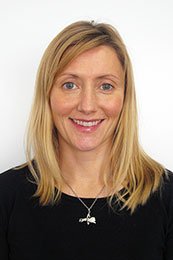 Trustee: Abigail Milnes
Since April 2017
Abi has worked in a variety of policy and project management roles within local and central government and has a keen interest in public health. Currently Abi works in child mental health service improvement and workforce development at the University of Auckland. Abi is passionate about making a positive difference in people's lives and enjoys finding ways to contribute to the community.
---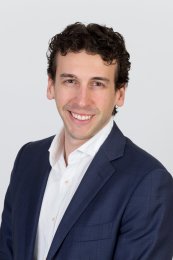 Trustee: Derek Rennie
Since April 2017
Derek works as a Manager within Management Consulting at PwC New Zealand, specialising in process transformation, analytics, and data governance. He's previously held roles at BNZ working in finance transformation and data governance, and with ASB.
Outside of work, Derek also sits on the Auckland Young Professionals (AYP) committee as Vice President, helping achieve their vision of professionally and personally developing young professionals. He enjoys cycling, cooking, and travelling.
---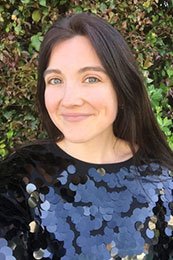 Trustee: Felicity Williamson
Since June 2018
Felicity is a specialist public health doctor and has held a number of professional and voluntary governance roles. She works as a management consultant in health and social sectors.
She is a qualified Medical Doctor (University of Otago, Dunedin, NZ) and holds two Masters degrees in Public Health, one specialising in Health Promotion (London School of Hygiene and Tropical Medicine) and an MPH from the University of Auckland (First Class Honours). She has worked in the Public and not-for-profit sectors and is familiar with Public Health Units, DHB Planning and Funding services, and NGO patient support. She has experience in communicable disease control, health protection, health promotion and designing health education, health workforce training and behavioural change programmes, service reviews and evaluation. She also enjoys teaching group fitness classes in her spare time including yoga, spin and pilates. She also loves to be outdoors whether in the bush or in the sea.
---
Trustee: Mary Dawson
Since April 2013
Mary has held a number of governance, advisory and management roles at both international and national levels, professionally and as a volunteer.
Professionally, Mary has a doctorate in clinical child psychology from Nottingham University UK, and worked in senior clinical and research roles in the UK and NZ, including as Regional Clinical Manager of the Auckland Specialist Services, NZ Child Youth and Family Services. She was heavily involved in setting up the first multi-agency child protection investigation centre in Australasia, and was also a founding trustee of the Wellington HELP Centre.
In 2005 Mary became Chief Executive for Auckland Regional Migrant Services (ARMS), an NGO responsible for information, advisory, coordination, and advocacy services for Auckland's migrants and refugees.
---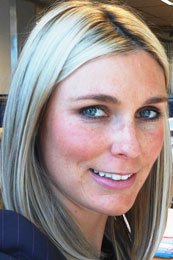 Trustee: Natalie Burrett
Since March 2013
Natalie's background is as a Banking and Finance Professional. Having returned from a 4-year stint working in Sydney, currently she is employed by KordaMentha, specialising in business advisory, corporate recovery and restructuring. Her involvement ranges from advisory services such as restructuring and turnaround management, to formal receivership engagements.
Natalie's memberships include the NZ Institute of Chartered Accountants and Institute of Directors. In her spare time, she enjoys relaxing with family and friends, cooking, travelling and boating.