Strategic Plan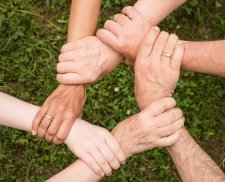 2016 - 2019:
Helping people to help each other and encouraging partnership
Enabling and strengthening volunteers to take their place in the community

Connecting people and organisations
Enabling community organisations to better utilise volunteers to achieve their mission.

Encouraging all organisations to strengthen communities together
Enabling corporates to run effective volunteer programmes and promote the value of volunteering.

Breaking down diversity barriers
Promoting the value of volunteering in the community for individuals and organisations.

Encouraging partnership in all that we do
Demonstrating community connection and partnership.

Demonstrating sound management and governance
Volunteering Auckland is sustainable and demonstrates sound governance.