Plain Sailing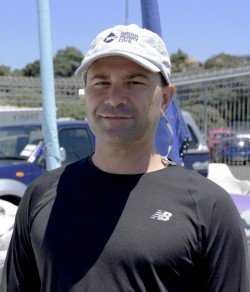 Tamati Hohepa loves helping out with Sailability, the volunteering programme which provides anyone with either a physical or intellectual disability the chance to learn sailing.
Tamati was introduced to Sailability by a family friend. He didn't know anything about sailing and saw that getting involved was a real win win. He got to help others, and he got the chance to learn about boats and sailing for himself.
He says what he really enjoys is handling the good equipment. The boats are super safe, so when you're on the water alongside a sailor who's got his or her own difficulties, that provides a real confidence in what you're doing.
Tamati says "Some of the participants are not so agile, so you're there to assist them in and out the boats, as well as help them safely hoon around the inner harbour. You get to meet people who you wouldn't normally come in contact with. Sometimes they're a bit frightened, but it always ends up with a smile on your sailor's face."
There's always a call for more volunteers. "There's safety in numbers. You can't rush things so having enough volunteers on hand to help the organisers is important."
The aim of Sailability is to provide those with a disability a safe environment to experience adventure and freedom, build mobility, self confidence and pride through achievement. Tamati is helping do just that.
Find out more about volunteering with Sailability