Life experiences through Volunteering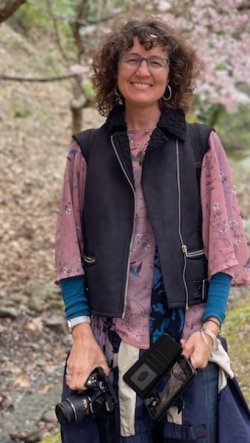 With 19 different roles spanning 26 years, HR manager Tracy Keith has a larger volunteer section on her CV than most. From being a telephone counsellor with Lifeline and leading a section of the Auckland Santa Parade, to volunteering in the short films and music videos of Victoria University students – you name it, Tracy has probably done it.
Her first taste of volunteering was in 1996 with Volunteering Auckland, then known as the Auckland Volunteer Centre. Getting involved with community events such as festivals and street parties was motivated by wanting something different to do, as well as to have some fun, Tracy says.
This extensive background in volunteering has served Tracy well in her career, fostering practical skills and a plethora of job opportunities.
As a telephone counsellor for Lifeline, the training provided Tracy with "the foundation of a lot of different tools and resources." This led her to work as a self-employed career leadership and life coach, stemming from skills and an interest in helping people that she discovered through this voluntary work.
A job opportunity that sticks out from many is her time spent at the 2003 America's Cup as a marketing and events coordinator, assisting with and conducting events for prospective international investors.
"The events experience with Volunteering Auckland [then Auckland Volunteer Centre] gave me the background required to be selected for their position," Tracy says.
For Tracy, volunteer work has led to experiences that one normally wouldn't have at work. At the America's Cup, she had the opportunity to watch a race from the support crew boat. During her time at the Auckland Santa Parade, she had a full-circle experience, having gone to see it as a child. "Conversely, I got to be in it and wear some awesome, sometimes really heavy, but really cool costumes," Tracy says.
As a board member with Dress For Success, she attended a fundraising event at the Wellington residence of the Prime Minister. "They open up certain areas of their home; not many people get to go and do that," Tracy says.
On recommending volunteering to others, it's an emphatic yes for Tracy.
"I encourage people to go out and look for voluntary work, for organisations that resonate with them. For people that want leadership skills as well, that's a great way to go off and get it, but be genuine about it, not just to do it because you want it on your CV. That's why it's important to register with someone like Volunteering Auckland so that they can be matched with the right organisations or recommend where they can go or what different programmes might be operating."
To get your own experiences through volunteering, check out our latest opportunities here
Written by James Ball, AUT, Journalism Student 2022