Holiday Volunteering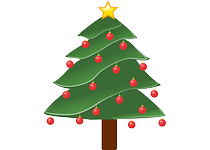 The Volunteering Auckland office will be closed for the Christmas holidays from Friday 19th December 2014 to Monday 19th January 2015.
If you are looking to help out in the community during your holidays some options are:
Up to and including Tuesday, 24 December, Volunteering Auckland is running the Giftwrapping for Charity fundraiser at the Sylvia Park Mall. If you would like to be involved send an email to support@volunteeringauckland.org.nz to register your interest, we will reply with an up to date roster and information on how to get involved. Wrap as a family, a group, or come on your own. It's a lot of fun!
Contact your local community centre to see if you can help out with School Holiday Programmes that run during school holiday times.
Check with a rest home in your area if you could come and visit the elderly to perhaps help with Christmas events, read a book or newspaper, play board games, play the piano, take residents for a walk or perhaps just sit and chat.
Get to know your neighbours, bake a cake, mow a lawn or take an elderly person shopping – Christmas can be a lonely time for those with no family, a cuppa and a chat can make someone's day.
Clean up your local stream, park or beach, or get together with like-minded neighbours and plan/start a community garden.
The Abilities Group
Job description: Dismantling of E-Waste. Abilities is a non-profit society dedicated to enriching the lives of people with disabilities through meaningful work. We provide safety gloves and tools to volunteers. Wear closed-toe shoes. Abilities offers coffee/tea but volunteers should bring their own lunch and snacks.
The contact person from 22 Dec – 19 Jan is Peter Fraher peterf@abilities.co.nz and 027 229 2250.
Anyone wishing to volunteer must contact Peter Fraher directly.
Hours of operation: M-F 7:30am- 4:40pm Sat/Sun 7am-2pm
West Auckland Hospice - Christmas Remembrance Tree Volunteers
We are looking for friendly volunteers to man our Christmas Remembrance Tree stand at various locations around West Auckland. Volunteers can do as many or as few shifts as they like, and each shift is 2-3 hours long. Members of the public write messages to loved ones and hang them on Christmas Trees in remembrance. Donations go to Hospice West Auckland. The work will involve basic money handling and excellent customer service.
Contact: phone or email John Sutton on johns@hwa.org.nz or 027 702 3648 ext 723.
If you have seen any roles on our jobs list, whether an Employee Volunteering project or Individual Volunteer opportunities, please contact our office when we re-open after the holiday break on 19th January 2015.
We wish you all a happy and safe holiday season and we look forward to your call next year!
Yours in Volunteering! The Team at Volunteering Auckland