Holiday Volunteering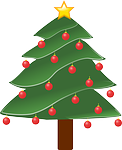 The Volunteering Auckland office will be closed for the Christmas holidays from Friday 13th December 2013 to Monday 20th January 2014.
If you are looking to help out in the community during your holidays some options are:
Up to and including Tuesday, 24 December, Volunteering Auckland is running the Giftwrapping for Charity fundraiser at the Sylvia Park Mall. If you would like to be involved send an email to <a href="mailto:support@volunteeringauckland.org.nz">support@volunteeringauckland.org.nz</a> to register your interest, we will reply with an up to date roster and information on how to get involved. Wrap as a family, a group, or come on your own. It's a lot of fun!</li>
Contact your local community centre to see if you can help out with School Holiday Programmes that run during school holiday times.</li>
Check with a rest home in your area if you could come and visit the elderly to perhaps help with Christmas events, read a book or newspaper, play board games, play the piano, take residents for a walk or perhaps just sit and chat.</li>
Summer Roles:
West Auckland Hospice - Christmas Stars Volunteers:
We are looking for friendly volunteers to man our Christmas Stars stand at various locations around West Auckland. Volunteers can do as many or as few shifts as they like, and each shift is 2-3 hours long. Members of the public write messages to loved ones and hang them on Christmas Trees in remembrance. Donations go to Hospice West Auckland. The work will involve basic money handling and excellent customer service.
Contact: phone or email Kelsey on kelseym@hwa.org.nz or (09) 834 9750 extn 710.
The Abilities Group:
For over 50 years the Abilities Group has enriched the lives of people with disabilities through meaningful employment. Many hundreds of disabled individuals and their families benefit from the Abilities Group and having the opportunity to work. They do not close over the Christmas break and are always looking out for people to help work alongside their team.
Contact: Peter or Donna on 09 444 0611 or check their website.
Bicycle Studio:
The Bicycle Studio will serve volunteers throughout our normal hours. The facility is closed on Tuesdays and Wednesdays so will not be open on Christmas day but will be open all our other normal open days.
Roles Available: IT Assistant, Marketing Assistant, Administration Assistant, Bicycle Mechanic.
Contact: Paul on 09 9402453 Thursday through to Monday (closed Tuesday and Wednesday).
If you have seen any roles on our jobs list, whether an Employee Volunteering project or Individual Volunteer opportunities, please contact our office when we reopen after the holiday break on 20th January 2014.
We wish you all a happy and safe holiday season and we look forward to your call next year!
Yours in Volunteering!
The Team at Volunteering Auckland