Giving and Sharing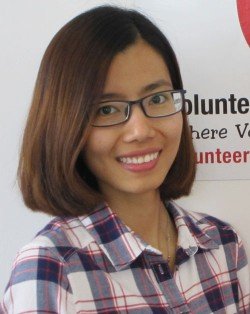 I volunteer because for me to live means to give and to share. The more things I can do for society, the happier I will be. My life has changed a lot since I started doing some volunteer jobs. I feel closer and more connected to the community and people.
I heard about Volunteering Auckland from a classmate at university. I had I just moved to Auckland from Palmerston North and didn't know much about anything here. She suggested that I spend my free time doing some volunteer work at Volunteering Auckland and that's why here I am now .
Working at Volunteering Auckland is one of the most enjoyable volunteer jobs that I have ever taken. It's not only about gaining more experience to adapt skills and experience to the New Zealand working culture, but it's also about helping people who are new to New Zealand to find a good place where they can utilise their skills and experience to contribute to the land where they have decided to stay. Every day I have a chance to talk to different people from different backgrounds and to hear their stories of migrating here so that I can assist them with their volunteer job applications - that is what I enjoy the most!