Fascinated by Experiences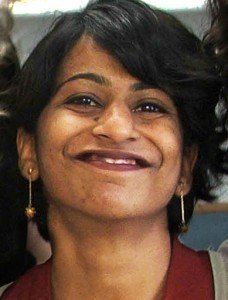 Kim D'Souza, Volunteer
My first experience of life in New Zealand was as an international student at AUT. When I saw Volunteering Auckland on campus one day, I thought,   "here's a good way to get among the Kiwis". Although I already had my sisters living here, my interactions at Volunteering Auckland made it much easier for me to settle in.
The volunteer referral officer position at Volunteering Auckland seemed to be tailor- made for me, as it allowed me a deep insight into the multicultural nature of Auckland's society while utilising skills I has developed through my work back home.
The support and encouragement received from Volunteering Auckland went a long way in building my confidence and self-belief.  I love every minute of my time here as I feel I am contributing towards society while doing what I love best.  The fact that no two days are ever the same had me coming back for more.
Even after a year and a half, I still find myself fascinated by some of the experiences shared by people who are interested in volunteering. There's nothing like the knowledge that people are still willing to give to keep you smiling.