Combining upskilling volunteers with fostering of community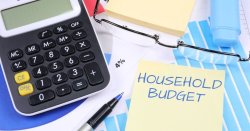 "These are really hard places people are in," Fiona Snijder, West Auckland Budget Services (WABS) Manager shares, "and while they integrally have it in them to make the changes themselves, the advice they receive around savings plans, budgeting changes, and resources makes that possible. If we can put a financial plan in place, we can pull away at least part of the anxiety that is impacting them and their whanau."
WABS serves anyone in need of help managing their money. After Fiona speaks with a new client to understand their reality and their goals, she connects them with a volunteer Financial Mentor (budget advisor) who has the right set of skills to assist them, starting with acknowledging the humility that it took to share their story.
Her desire to provide a trusted connection for clients drives Fiona to provide exemplary training and support to her team.
New volunteers receive tutoring, including a six-week financial mentoring introduction course through FINCAP, then are linked by Fiona with a senior budget advisor for mentoring and shadowing before moving on to independent advising.
Exhibiting her strong people management skills, Fiona continues the learning path in a way that combines upskilling with fostering of community. Once a quarter she brings them together and invites someone in to share a lesson or each volunteer to share something that was hard for them. This showcasing of situations, resources, and skills demonstrates that many are in the same waka and opens pathways for ongoing support amongst volunteers, which fosters a feeling of strength and community across the team.
Fiona acknowledges and celebrates the volunteers, but most importantly values them for more than what they are doing. She rings them or sits down with them for tea and enquires about where they are with the service, what drives them to stay on, and their feedback on the organisation.
Fiona's path to managing WABS is helpful in understanding her inspiring style of leadership. Twenty years ago she faced financial hardship herself and fell back on the make-do principles she learned from her Ngatiwai mum and Dutch father. An acquaintance suggested that others could learn from her and soon she was volunteering at WABS, studying under a wonderful tutor, and learning about community resources. Within eighteen months, she was offered the role as manager.
Fiona's leadership and management of the organisation has also seen improvements to their processes, goals and services. While newer advisors provide sessions at CABs, schools or community hubs, senior advisors have been trained to go into people's homes and to provide virtual meetings in a way that feels and functions as if a client is in the room with them – allowing them to meet people where they are.
"The Board makes the difference and who you have there really matters," says Fiona as she outlines another improvement she has seen in her time. Initially there was not a great deal of separation between Board and Management but now "Governance is up in the helicopter pointing down to what we want to achieve and I am on the ground putting processes in place to get there."
"We are many branches of a big tree" is how Fiona describes the various social services with whom she shows true volunteer leadership in her spirit and actions of effective collaboration. Getting together as managers to share ways they can improve, referring clients, giving help to an advisor from another service, and helping other organisations build up their services, Fiona actions her belief that the better they all work together, the more people they will be able to uplift.
West Auckland Budget Service helps families & individuals put a plan in place to manage their income, understand a budget, look closely at their debts and forecast future spending through a cash flow. They support their clients through advocacy and negotiate on their behalf to reduce expenditure by putting a realistic repayment plan in place. Their volunteers work with clients in ongoing situations and also those who are in a crisis situation i.e. about to get their power cut off or evicted from their homes. The volunteers network with other organizations because we understand the strength that lays in the ability to access other resources to further assist our clients.
For opportunities to volunteer with a Budgeting Service near you check this google link or check our any voluntary opportunities here.