Hold to your Passion as a Leader of Volunteers
4 Apr 2023 9:30am to 12:30pm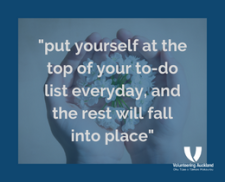 While its true that volunteers bring a seemingly endless supply of passion and energy to your organisation, the people, like you, who lead them are sometimes challenged in maintaining that same level of enthusiasm in the face of challenges that come with the job.
Organisations, and if you are a bigger organisation - your volunteer department, are often chronically underfunded, are often a team of 'one' and leaders of volunteers frequently do so much, for so long, with so little, that they are uniquely qualified to do almost anything with almost nothing.
In this practical, in-person, workshop you will explore how to hold to your passion as a leader of volunteers. You will come away with practical tips and ideas to put in place that will ensure you are able to hold to your energy and passion.
---
Registration closed