Boost Your Comms!
15 Nov 2019 12:00pm to 2:00pm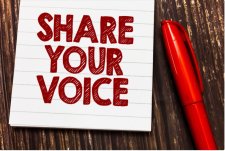 Need a boost with your communications efforts? This free Community Comms Collective workshop for Auckland community organisations offers a Comms 101 into the key tools and channels needed to raise your profile and connect with your audiences.
Media
• Learn how to consider audience first and refine your call to action.
• Discover why relationship-based storytelling works and how to find the emotional hook in any media story.
Social media
• Activate the audience who sees you in the palm of their hand!
• Learn about encouraging user generated content and using it safely.
Community engagement
• Empower and engage at the front-line as well as on screens.
• Hear about different ways to capture two way conversation.
Social marketing
• Learn how to leverage your activity.
• Create DIY compelling content.
Measurement
• Get quick tips for Google analytics, diving into the data.
• Track and predict and see a tangible difference.
Bring an issue or opportunity to share and BYO lunch. You'll walk away with some food for thought, and a template media plan and stakeholder matrix to put what you've learned into action.
Venue: Grey Lynn Community Centre, 510 Richmond Road, Grey Lynn
Grey Lynn Community Centre is wheelchair accessible and has car parking available.
---
Registration closed