Once upon a time…storytelling for impact and influence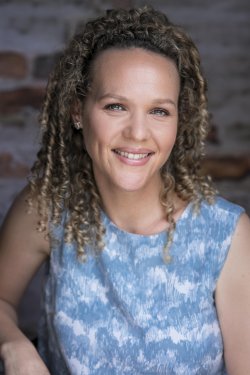 The work that you do is changing lives for the better. You are having an impact. But are you making the most out of the life changing stories that are coming out of your organisation? Or are these critical pieces of qualitative data being shared casually and then forgotten? What if I told you, you could increase your funding, your visibility, your stakeholder engagement and the impact of the work you do just by telling better stories? Well it's true, and you can.
In this mini-workshop [LoVE Online - 2 June 2022] we will look at why stories are such powerful communicators and how we can begin to structure and tell a compelling story for maximum impact. Storytelling is the original game changer and you can get a piece of the persuasive action without spending a dollar. Turn the stories of all the brilliant work you are doing into powerful assets to get you more of what you want.
Do you manage , coordinate, support a team of volunteers? Are you responsible for "telling the stories" of your organisation, community group or project? Then this is for you! Contact us to register your interest.
Facilitator: Rachael Dubois
Rachael Dubois is a facilitator, theatre maker and arts programmer. She has worked with hundreds of community, corporate and education organisations over the past twelve years.
Rachael has a Bachelor of Performing and Screen Arts from UNITEC, Auckland. Before relocating back home from Australia in 2021, Rachael was the Artistic Director of Melbourne Playback Theatre Company and Associate Facilitator with Polykala and Batley Evans consultancy firms. She is now setting up her own facilitation practice in Aotearoa.
Rachael's workshops develop teamwork, collaboration, communication and leadership skills through the methodologies of play, storytelling and improvisation. She also delivers diversity and inclusion training to help organisations and individuals become more supportive of their colleagues and the communities they serve.
Her mission is to encourage people to get the most out of their communication and to connect to themselves and their community authentically.