Lindsay Jeffs - Bio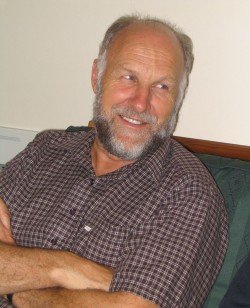 Lindsay is a part-time lecturer in the Unitec Graduate Diploma in Not-for-Profit Management specialising in Community Funding and Entrepreneurship and Financial Management. He also runs courses for the Social Enterprise Institute.
He is the past manager of the Christchurch Small Business Enterprise Centre and the Canterbury Community Business Trust and currently holds governance positions with the New Zealand Community Economic Development Trust, Greenpeace New Zealand, Canterbury Community Business Trust and the Hauraki Gulf Conservation Trust.
Lindsay's fields of interest include community economic development, social enterprises, not-for-profit organisations and environmental sustainability.
He is now based on Waiheke Island but works widely in New Zealand and the Pacific.