Let's Talk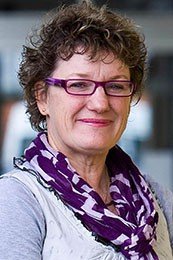 Welcome to 2014! We hope you were able to relax and enjoy time with your whanau and friends over the holiday season. We have been back a while but full on already hence only just getting this to you.
Each new year makes us think of new beginnings whether personal or professional. I'm hoping that this year brings better resourcing to our sector whether financial or people [volunteers] as without either we cannot deliver our services.
Volunteering Auckland can help you with the people part. Our online registration and referral development continued over the summer break with new tools in-house for sending on those who register with us to your voluntary roles. To take advantage of these increased referrals please ensure your voluntary roles are in our new database system. We will be closing off all roles in our old system by end March.
An exciting new networking opportunity has arrived for Managers of Volunteers, those who are responsible for volunteer staff. The old COVAk forums we used to hold has been reinvigorated, reinvented and re energized. See here to register and for details about our first Discussion Forum to be held Thursday March 13th at the Auckland Museum.
We look forward to a rewarding year supporting you all through our services, knowledge and professional development opportunities. Contact us to have a chat to see how we can assist you.
Yours in Volunteering
Cheryll Martin
General Manager