Auckland Leaders of Volunteering - This is your Day!
5 Nov 2019 10:30am to 12:30pm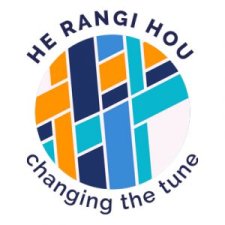 It's International Volunteer Manager's Day! Come and celebrate with us and your peers.
Topic: Changing the Tune!
This year's theme is a chance for us to think differently about how volunteer leadership is positioned – in the hope that we can change the dialogue.
Special Guest: Sam Johnson, SVA Foundation
Sam is known as the founder of the Student Volunteer Army which mobilised 11,000 students to assist the cleanup following the Christchurch earthquakes and has continued as a nationwide volunteering movement.  He is an international thought leader in developing models of community that build resilience through volunteering and local action.
Venue: Mt Albert Senior Citizens Hall, Wairere Avenue and New North Road, Mt Albert, Auckland 1025
And we have a surprise ... the presentation of our first LoVE Programme Award for an organisation with an outstanding volunteer involving programme. This programme showcases exceptional volunteer engagement for all ages, is inclusive and creative, and shows great support for volunteering from all levels of the organisation. Is it your organisation?
We also have the 2019 LoVE Award for a person who has actively promoted, supported and challenged volunteering both within their organisation and in the community, who has shown leadership in sharing their knowledge to their peers, and who has been actively involved in supporting Volunteering Auckland. Will it be you?
Morning Tea Provided
Parking free parking available onsite
Auckland Leaders of Volunteering is your network where you can have the opportunity to discuss, present and learn about various aspects of volunteer engagement. You can also network with your peers across the community voluntary sector in Auckland, those who mobilise, support and advocate for volunteers and volunteering.
---
Registration closed