Rob Jackson Biography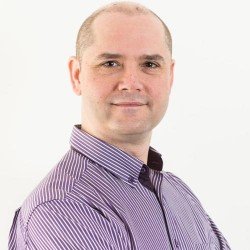 Rob's career started in the summer of 1994 with him managing volunteer programmes at the University of Surrey.
After a relocation to East London in 1996, Rob took up a strategic role for the well known childrens' charity, Barnardos, developing volunteer engagement for children's services across East Anglia, London and the South East of England.
In 1999 Rob moved on to lead the strategic development of volunteer fundraising across the UK for the Royal National Institute of the Blind (RNIB). During this time Rob initiated and chaired the Institute of Fundraising working party that developed the UK's first code of good practice on volunteer fundraising.
In April 2005 Rob joined Volunteering England, first as Regional Volunteering Development Manager then as Director of Development and Innovation.
In April 2011 Rob left Volunteering England and founded Rob Jackson Consulting.
Rob has written, spoken and trained on volunteer programme management internationally for over twenty years.
Rob is also an active volunteer Including serving asa member of the editorial team for the international volunteerism journal, www.e-volunteerism.com.